Glass Builders refers to any glass that when broken does not pose a safety hazard. It wasn't until 1972 that building codes were revised to mandate safety glazing in doors and other high traffic areas. Until then numerous injuries including loss of limbs and even death were attributed to broken glass that allowed large sharp shards of glass. Current building codes require safety glazing in all doors, sidelites, walking surfaces, bathroom tub and shower enclosures, patio furniture and other applications to ensure the safety of any person that may come into contact with glass in these potentially dangerous traffic areas. The two most common types of safety glass are Laminated and Tempered glass.
Laminated glass like that in your car windshield is manufactured by laminating 2 pieces of glass together with a PVB (polyvinyl butyral) inner-layer. When broken, the glass cracks but stays together so there is no danger of lacerations. Laminated glass also provides a level of security when used in storefronts or other secure locations as it remains in place even when badly broken due to the strong PVB inner-layer.
Tempered glass is manufactured by heating glass to approximately 1200º Fahrenheit followed by rapid cooling of the outer surfaces. This rapid cooling causes a tension between the outer and inner surfaces. This tension increases the strength of the glass approximately sixfold. When the glass is broken, this tension causes it to shatter into small blunt granules rather than large sharp shards.
Whatever your glass needs might be, single or double pane broken window glass repair and replacement, leaded glass decorative door glass, solar screens, a frame less shower enclosure,glass shelving, window tint, security film, wall mirrors, or commercial storefront glass repair, storefront door repair, renovation, remodel or new construction for storefront, retail, office buildings or any other commercial or residential project, Glass Builders is the glass company for you. Our professional glass installers and technicians are servicing the glass needs of customers in the entire San Fernando Valley.
SERVING THE SAN FERNANDO VALLEY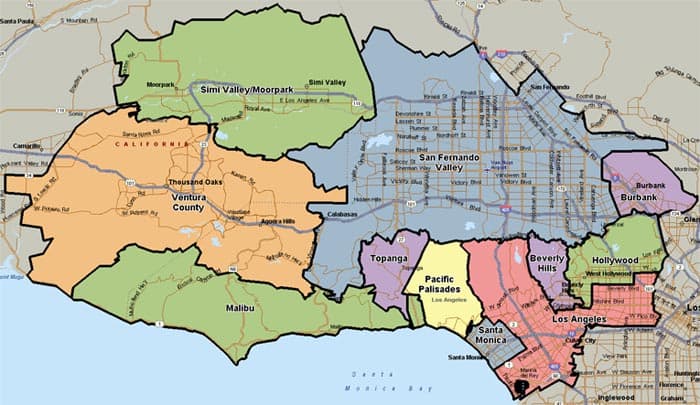 Northridge

Granada Hills

Reseda

Chatsworth

Studio City

West Hills
OTHER LINKS
CAREERS
PRIVACY POLICY
PAYMENT OPTIONS