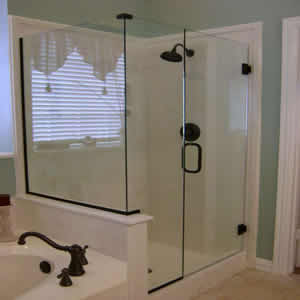 Beauty & Functionality
Bathrooms no longer have to be plain, basic and boring to be functional. They can also be beautiful, chic and someplace that's a pleasure to retreat to. In recent years shower and tub enclosures have become one of the best investments a homeowner can make in their bathroom. Both for the present enjoyment and future resale.
According to Home & Garden magazine, "The bathroom is the new kitchen", and dollars spent there will bring a return when the home is sold. The options available for shower and tub enclosures are numerous.
Choose between framed and frameless designs in either 1/4?, 3/8? or 1/2? glass. Options for glass include clear, obscure, patterned, etched or slumped designs in various shapes and colors. Compliment any of these options with over a dozen different hardware finishes and you'll have your own unique statement that will combine both beauty and functionality.
Framed
Depending on the design and size of your shower or bath, a framed enclosure may best suit your needs. Structurally stronger than most frameless units due to the metal component, it allows for the use of lighter 1/4? glass and can be less expensive as well.
Framed units may also be more water tight due to the close tolerances and flush joints.
Frameless
Frameless units give a more contemporary open look to your shower by eliminating a majority of the metal framework around the glass. Most frameless units utilize 3/8? or 1/2? glass and their design options are too numerous to list. These structures can provide simple elegance or elaborate architectural appeal to a bathroom. Please be aware that safety is always our number one concern and due to certain size and design limitations not every enclosure can be totally or even partially frameless.
At Glass Builders we offer a full line of heavy glass hardware and glass patterns. From 3/8? and 1/2? glass to clips and channels, we can help you build the shower of your dreams. Heavy glass enclosures can be configured for nearly any space. Options include in-door or in-panel steam vents and custom etching.
Available Sizes:
Nearly unlimited
Standard Heights:
Up to 108? tall
Glass:
3/8? or 1/2? Clear glass, or choose from one of our other patterned or colored glass options.
Design
Glass Builders will come to your home and personally design an enclosure to meet your specific needs. Custom building an enclosure means you can select from a wide variety of luxurious glass options as well as hardware finishes to compliment your bath and make it your very own. Make your bath more than just a bath, make it an oasis.
Whatever your glass needs might be, single or double pane broken window glass repair and replacement, leaded glass decorative door glass, solar screens, a frame less shower enclosure,glass shelving, window tint, security film, wall mirrors, or commercial storefront glass repair, storefront door repair, renovation, remodel or new construction for storefront, retail, office buildings or any other commercial or residential project, Glass Builders is the glass company for you. Our professional glass installers and technicians are servicing the glass needs of customers in the entire San Fernando Valley.
Style A: Door, Panel & Return
Style B: Door and In-Line Panel
Style E: Cardinal/Skyline Unit
SERVING THE SAN FERNANDO VALLEY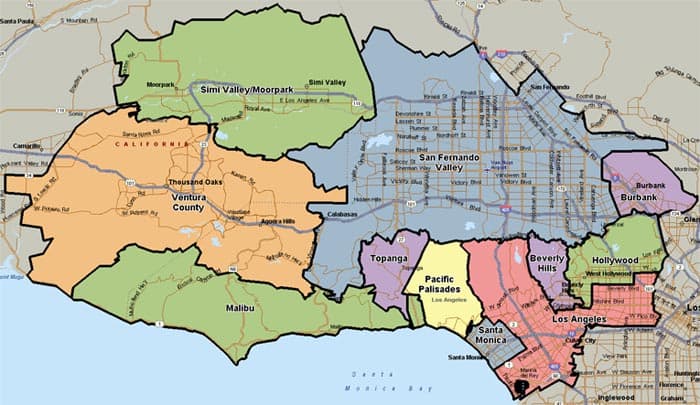 Northridge

Granada Hills

Reseda

Chatsworth

Studio City

West Hills
OTHER LINKS
CAREERS
PRIVACY POLICY
PAYMENT OPTIONS